[ad_1]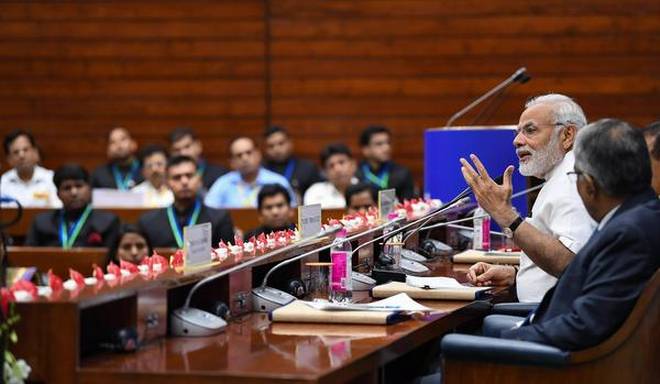 Highlights
Many non-BJP ruled states came together
Mamta Banerjee said this thing
Tamil Nadu, Kerala CM also wrote letter to PM Modi
New Delhi: The non-BJP governments of several states have united against the Centre's proposal to amend the IAS (Cadre) Rules, 1954. The Chief Ministers of many non-BJP ruled states including West Bengal, Rajasthan, Jharkhand, Chhattisgarh, Kerala, Tamil Nadu have written a letter to the Prime Minister in this regard. The Chief Ministers urged to withdraw this decision. It also claimed that the administration of the states would be affected by the change in the rules of central deputation of IAS officers. West Bengal Chief Minister Mamata Banerjee has written two letters to the Centre. In her second letter, she says, "I think the amended amendment proposal is more stringent than before, and in fact it is against the very foundation of our great federal polity and the basic structure of India's constitutional plan."
In fact, the rules proposed by the Center states that, "The basic point of the amended draft amendment proposal is that an officer, who may not be permitted to leave the State in any part of the country by the Central Government without his consent and without the agreement of the State Government may choose to carry.
The states say that the over-centralization of powers is going to destroy the morale and independence of All India Service officers. Jharkhand Chief Minister Hemant Soren also wrote a letter to the Prime Minister expressing his concern. He said, I have written to PMO India expressing strong objection to the All India Service Cadre Rules amendments proposed by the Government of India. They promote 'unilateralism' instead of 'cooperative federalism'. I hope he will consider my request."
At the same time, the CMs of Kerala and Tamil Nadu have also written letters to the Modi government expressing their concern in this regard. Kerala CM Pinarayi Vijayan has written a letter saying, "The present deputation rules are heavily in favor of the union itself. And bringing in strictness will weaken the root of cooperative federalism" Tamil Nadu CM MK Stalin writes to PM Modi IAS (cadre) Rules, 1954 and said that "instead join the State Government to further strengthen the federal spirit of the nation".
Here, Rajasthan Chief Minister Ashok Gehlot and Chhattisgarh Chief Minister Bhupesh Baghel have also written a letter to the Prime Minister opposing this move. The government has defended the move, saying that working with the central and state governments will expand the officers' vision and further the mission of the All India Services.
The Center says that Indian Administrative Service (IAS) officers cannot always be posted in the states as it is not good for both the service and the officers. It added that working with the central government gives them a unique approach to the personal development of officers after serving in the states and then returning to the centre. Maharashtra has also decided to oppose the changes.
input agency
,

[ad_2]

Source
(This is an auto-generated article from syndicated news feed. TEAM BEPINKU.COM may not have modified or edited the article).