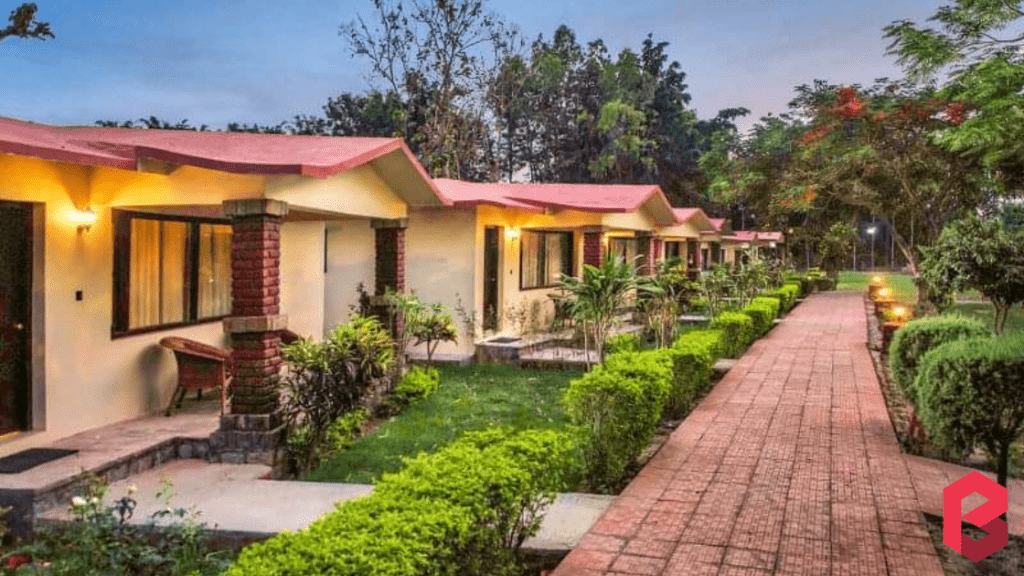 People visiting Jim Corbett National Park looks for the best accommodation around as well. If you also want that there must be accommodation where you can enjoy then Corbett Manu Maharani Resort will be the best one to choose.
There might be a chance you have not heard about this resort, and if the scenario is so, we will help you get an idea about the amenities and facility waiting for you ahead. Let's have a look at all of them to have a wonderful stay.
The ambiance at the resort
The ambiance is just amazing. When you step into this resort, you will find yourself close to nature, cleanliness, and everything. It is the heart of Corbett, and there is no doubt in this fact. If you are looking forward to an adventurous spot, then this will become your one-stop destination. It keeps you away from the bustle of the city, and the greenery will surround you. It is occupied with 11 acres of the garden area and offers you a tranquility feeling. You can explore the place as much as you want.
Not only for tourists but it was the best wedding location as well. The hotel staff is so amazing that they outstandingly made the arrangements, and they keep everything into consideration and plan everything cautiously. Also, they have different arrangements for every function. All your expectations for your wedding will get fulfilled after visiting this resort.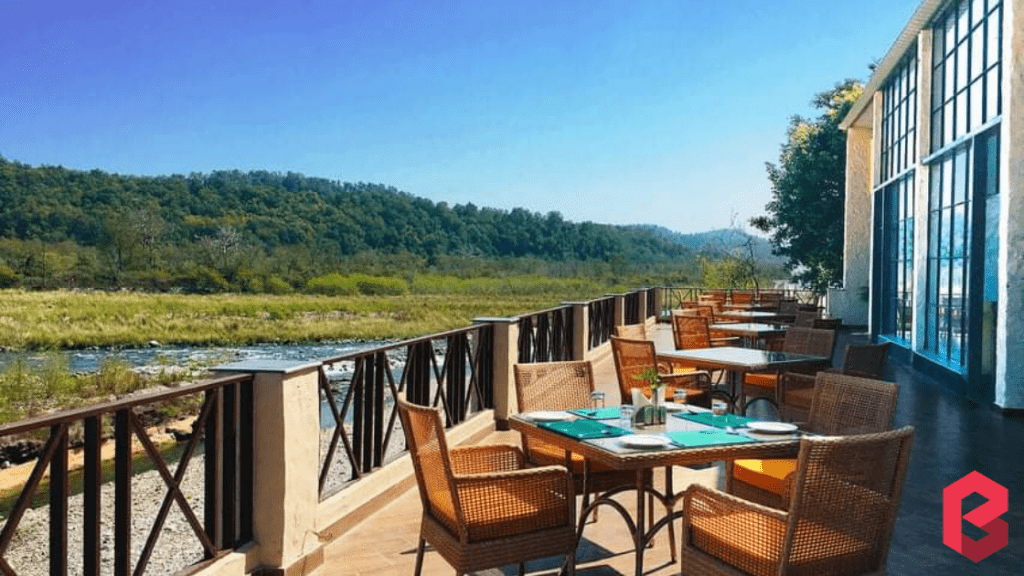 Additionally, having a look at the rooms, these are properly occupied with best. All the basic amenities are there in rooms, and the cleanliness level is just up to the mark. The view from the room is also very amazing, which let you stay inside the room more. But you cannot do it because it's a trip and you need to step outside, right! The nearby places will help you to feel close to nature and let you feel excited as well.
Nearby location/places to visit
Multiple nearby attractions are also there, including the Kosiriver, which is just 3.7 km away, Garjiya Devi temple, which is also 3.8 kilometers away, and the Girija Devi Temple 3.7 km. Not only does the Jim Corbett National Park is just a few meters away.
How to make bookings?
If you wish to travel to any nearby location and want to occupy yourself with taxi services, the hotel will arrange the same. You just need to let them know so that things will be easier to handle.
When you wish to make the bookings, there is nothing for you to worry about. Some trip and Tour Advisors are there who will help you to deal with all the stuff easily. They will not only let you book the room at reasonable prices but save you from the hassle of early check-in things as well.
In case you wish to extend your stay, the hotel will do the same for you as well. You just need to make the bookings and enjoy.
How about the food menu at Corbett Manu Maharani Resort?
Having a look at the food menu at Corbett Manu Maharani Resort then you will not be going to feel disappointed at all. They have a prepared menu which is suitable for each and every individual. If you like to have less spicy food, they will arrange the same as well, and if you want to have something spicy right in front of you, they have the same as well. For each and every event, they have the facilities. In case you are organizing any business meeting, and you want to serve your guests with the best food, they will arrange it as well.
What are the facilities available at Manu Maharani Resort?
The facilities available at Corbett Manu Maharani resort are just enormous. General services, including the doctor on call, wake-up call, ticket tour assistance, and so on, are there. Not only this, if you wish to organize any business meeting, they will make the arrangements accordingly as well. Free Wi-Fi will be available, and power backup is just up to the mark from them. If you are searching for a longer duration and want to avail the laundry services, they will be going to help you with that as well. You just need to let them know what you are up to, and things will be as you have expected.
*Note: This is a sponsored post.