[ad_1]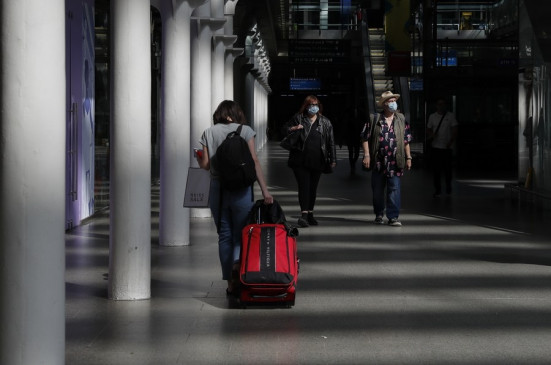 Digital Desk, Washington. Coronavirus cases have increased to 27.54 crore worldwide. With this, more than 53.6 lakh people have died due to corona so far, while more than 8.72 billion people have been vaccinated. These figures have been shared by Johns Hopkins University. In its latest update on Tuesday morning, the university's Center for Systems Science and Engineering (CSSE) reported that the current global cases, deaths and total number of immunizations have risen to 275,438,382, 5,360,382 and 8,726,609,684, respectively.
According to the CSSE, the US remains the most affected country with the world's highest number of cases and deaths at 51,097,528 and 807,945. The second most affected country in corona cases is India, where there are 34,746,838 cases of corona while 477,554 people have died, followed by Brazil with 22,215,856 cases of corona while 617,873 people have died.
According to CSSE data, the other most affected countries with more than 5 million cases are the UK (11,518,116), Russia (10,064,290), Turkey (9,191,851), France (8,745,272), Germany (6,834,488), Iran (6,173,369), Spain (5,535,231). , Italy (5,405,360), Argentina (5,395,044) and Colombia (5,109,022).
Countries that have crossed the death toll of more than 100,000 are Mexico (297,863), Russia (292,331), Peru (202,225), UK (147,722), Indonesia (144,013), Italy (135,778), Iran (131,124). ), Colombia (129,487), France (122,702), Argentina (116,930) and Germany (108,484).
(IANS)
,

[ad_2]

Source
(This is an auto-generated article from syndicated news feed. TEAM BEPINKU.COM may not have modified or edited the article).