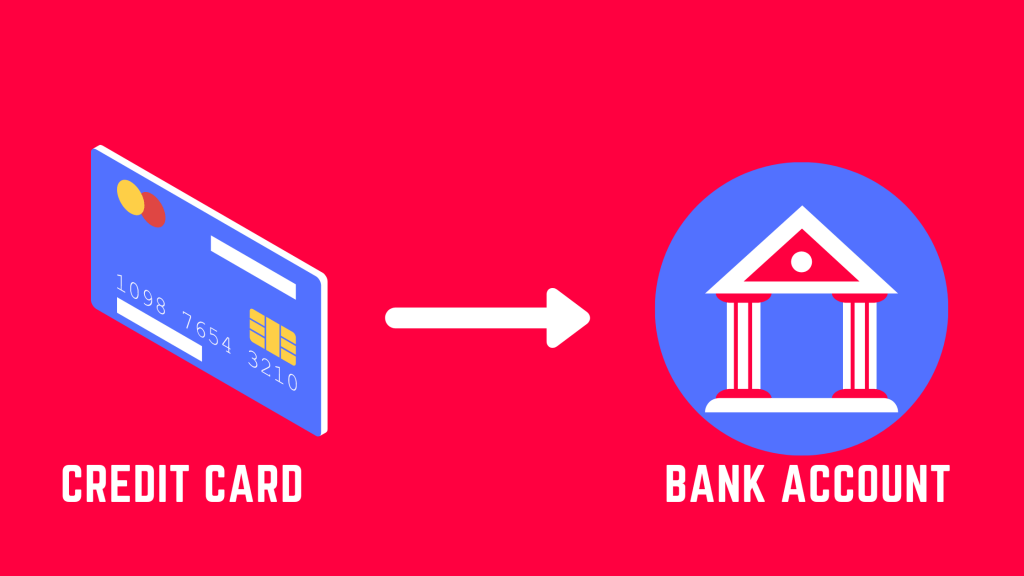 Transfer Credit Card Money to Bank Account: It is the most awaited answer to the question of how to transfer money from my credit card to my bank account? In this post, I'm going to show you how to do that easily.
Formerly, people were using the Paytm app to do the transfer but now that feature is not accessible on Paytm. That means you can't add money to your Paytm wallet using your credit card and make the transfer to your bank account.
Instead of Paytm, we are going to use the new app called "Crepay" which I tested and it effortlessly does the job of sending money from your credit card to a bank account.
Yet, I'm going to share the YouTube video where I'm going to show you how can you do it too.
How to Transfer Credit Card Money to Bank Account without Charges
Sending money to a bank account attract some charges which you need to pay otherwise it is not possible to transfer the amount. The fee charged in this app is very pocket friendly. I think that anyone can pay that amount of charges to make a successful transfer.
If you have some emergency then this amount is not going to be a big deal by the way. The full list of charges according to your priority is discussed below. Make sure you read before making any transfer.
Transfer Money to Bank Account from Credit Card
To make use of Instant money transfer you need to do full KYC. If your phone number is registered with an aadhaar then it will be much easier.
How to Transfer the Money from Credit Card to Bank Account – Video
Benefits and features of Crepay app
Inside the app, you will get the following features –
Bank Account – You can add any Indian Bank account details to get the money transferred using NEFT or IMPS. You can also add a new beneficiary or remove the old one.
IMPS – In this section, you can add bank account details for IMPS transfer which will transfer your money simultaneously.
History – Check your transaction history here.
KYC – Make IMPS transfer after doing the KYC verification process. You can not use the IMPS option until you complete the KYC verification process.
Feedback – You can give valuable feedback on this section. They will improve, update and modify the app according to your feedback.
Rate us – Give your ratings on the Google play store and share your experience on the app. If you have any complaints, do write there.
Settlement time – In this section, you will get to know about the settlement time and charges of the transaction. There are 5 options, which are as follows: IMPS, Today, T1, T2, Low.
Change security pin – You may change your security PIN anytime by visiting here.
Change password – If you want to change your password, you can do so by using the old password.
Sign out – You can log out by clicking here.
The Complete Process to Transfer Credit Card Money to Bank Account:
Download the app from Google Play Store.
Sign up using your name, email mobile number and password or simply log in with your Google account by giving access to your Google account to use your details such as name, email id and some other basic details.
You need to set up a 4 digit security PIN, which will help you log in to the app quickly in future.
Visit the "To Bank Account" option and add a beneficiary. After completing the KYC verification (the process is mentioned below), you can make use of the IMPS option to transfer your credit card money to the bank account instantly. Remember, you need to add beneficiaries by visiting the "IMPS" section.
After adding the beneficiaries, click on the name of the beneficiary (added by you and it can be your bank account) and select a purpose such as rent payments, education payments, general payments.
Select amount and priority (how much quickly you want the money) such as Today, T1, T2, Low. Otherwise, go to the IMPS tab to make an IMPS transfer.
Finally, click on the "Pay" button and select your preferred Credit Card and make the payment. Done!
How to do KYC on the Crepay app
Visit the "KYC" section and use your Aadhaar number and a selfie to complete the KYC verification process.
In my case, it only took 24 hours to complete.
Charges of Crepay app
| | | |
| --- | --- | --- |
| Options | Settlement Time | Charges |
| IMPS | Instant | 2.95%* |
| Today | 3-4 working hours | 2.50%* |
| T1 | On or before the end of the next working day | 2.45%* |
| T2 | 2 working days | 2.10%* |
| Low | 3-5 working days | 1%* |
*GST 18% as applicable on the fee.
Customer Care Details of Crepay App:
Name: Crepay – Instant Credit Card Money Transfer to Bank
Phone: N.A.
Email: [email protected]
Address: 6-101, Trivandrum Main Road, Parvathipuram, Nagercoil, Tamil Nadu 629003.
Conclusion
So, we have discussed how to transfer credit card money to bank account by settling with minimum charges with the Crepay app which was launched on August 17, 2020, and now it is more than 10,000 users using it. If you have any more question then do not forget to raise a question.