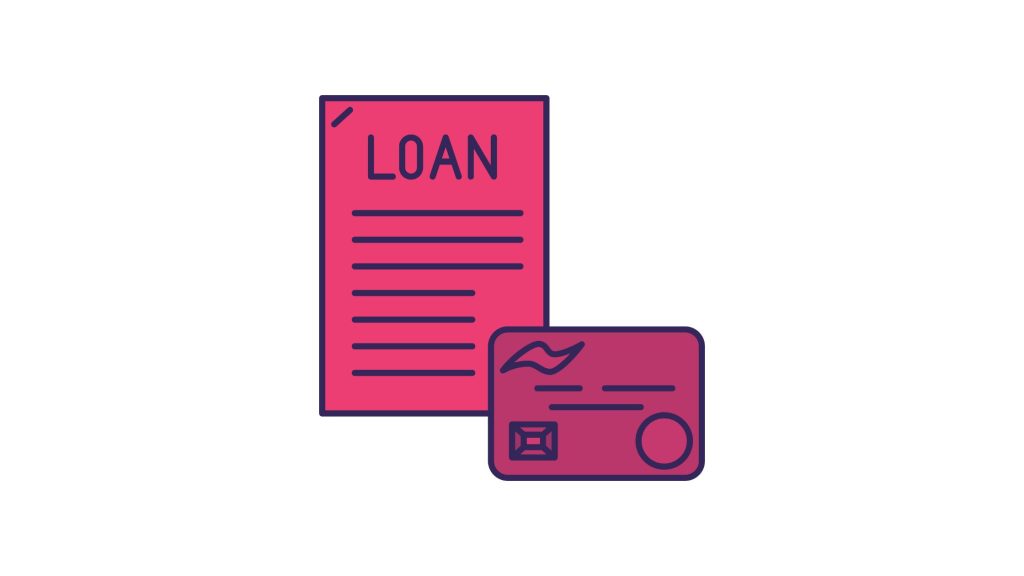 Hey everyone! So, today's article is all about the Loan Resource App. We will share the best quality loan resource apps through which you can take any type of loan easily and use them for your purpose. First of all, we assure you that this guide is your one-stop destination for all your loan queries and requirements. So, without further ado let's get started!
Loan Resource App
In today's world, we all need to get a loan to fulfil our purpose. It can be our emergency medical needs, child's education, child's marriage, the urgency to buy a bike or car, home renovation and some other needs.
However, there are many fake loan apps are out there to confuse you. That is why this post is focused on getting a quick and instant loan easily with the right lending apps.
READ: Liquiloans Customer Care Number, Phone Number, Contact Number, Email, Office Address
Loan Resource App: The Best Loan Resource Apps List
LazyPay (Powered by PayU Finance India Pvt. Ltd): LazyPay offers users a loan limit of up to Rs. 10,000 that can be used at over 45,000 online stores and merchants. Repayment of the loan amount is interest-free and can be done every 15 days or 30 days.
The service also provides XpressCash loans ranging from Rs. 3,000 to 5 lakh with an annual repayment period of 3 to 60 months. Users can pay for purchases on various merchants with just one tap without any extra charges or hidden fees, and they can also avail of discounts and offers.
Completing KYC can increase the credit limit up to Rs. 5 lakhs with a 30-day repayment period. Additionally, select users can pay utility bills with LazyPay and repay in one shot every 15 or 30 days with LazyPay dues.
READ: Cashgain Loan Customer Care Number, Contact Number, Phone Number, Office Address
Navi Loans and Mutual Funds: The Navi Personal Loan app offers instant cash loans up to ₹20 Lakh with a repayment period ranging from 3 to 72 months and an APR varying from 9.9% to 45%*. The loan application process is 100% digital and requires no security deposit.
The minimum household income required is ₹3,00,000 p.a. To apply for a cash/personal loan, users need to download the app, enter their details to check eligibility, select the loan amount and tenure, complete video KYC using PAN and Aadhaar, add their bank account, set auto-pay, and receive the money instantly in their bank account.
Kissht: The Kissht app offers small shop owners an instant line of credit and allows them to receive and make payments through a QR code. Small business owners can scan and pay their utility bills, and avail of instant loans ranging from ₹10,000 to ₹1,00,000, based on their credit profile.
The app provides an APR ranging from 14% to 28% per annum and loan tenure from 3 to 24 months. Kissht is India's quickest credit app that offers instant QR-based credit to small merchants to purchase their day-to-day inventory and grow their business.
Business owners can access money on credit anytime in the form of cash in their account or by scanning QR to pay any vendor.
READ: FedFina Loans Customer Care Number | Email ID | Contact Number | Phone Number | Office Address
Fibe: Fibe Personal Loan App provides instant approval on personal loans with an easy application process, minimal documentation, and no collateral required. The loan amount ranges from ₹ 8,000 to ₹ 5 lacs, and the tenure ranges from 3 to 36 months.
The app offers a 100% digital process, with no pre-closure charges and minimal paperwork. Fibe, formerly known as EarlySalary, is a trusted lending app that has disbursed over ₹ 10,000 crores worth of loans to 4 million+ customers, making it one of the most reliable options for instant personal loans in India.
NIRA: NIRA is a loan app that partners with RBI-regulated NBFCs/banks to offer loans to salaried people. Loans range from Rs. 5,000 to Rs. 1,00,000 with a minimum APR of 24% and maximum APR of 36% (reducing balance).
The repayment period is between 91 days to 24 months, with processing fees of up to ₹350 + GST or 2%-7% of the loan amount plus GST. Prepayment fees are zero within 7 days of disbursal and 4% of the prepayment amount thereafter.
Late fees of Rs. 500 are charged for overdue periods exceeding 30 days, with a maximum late fee of Rs. 1,000 for overdue periods exceeding 90 days.
MoneyTap: MoneyTap is an instant personal loan and credit line app for salaried employees in India. The app offers credit lines of up to ₹5,00,000 at interest rates starting from 12%. Borrowers can withdraw any amount from their approved credit line and pay interest only on the amount used.
The app offers a fully digital, paperless experience and allows for UPI transactions from the credit line. Flexible EMI options are available, and borrowers can choose their own repayment terms.
READ: FedFina Loans Customer Care Number | Email ID | Contact Number | Phone Number | Office Address
PaySense: PaySense is a personal loan app in India that offers loans from ₹5,000 to ₹5,00,000 with an Annual Percentage Rate (APR) between 16% to 36% on a reducing balance basis.
The app has over 10 million customers and offers flexi EMI options, zero collateral, and affordable interest rates. PaySense is available in over 500+ cities in India, making it a secure and simple way to get a quick online loan from the convenience of your home and smartphone.
CreditBee: KreditBee is an online personal loan platform in India with over 50 million customers. It offers quick loans at attractive interest rates with a hassle-free experience. Funds are disbursed directly to the bank account within 10 minutes of applying. The platform caters to both salaried and self-employed individuals.
Branch: Branch is a personal loan app that allows users to borrow, save, and improve their financial health through their phones. It is operated by Branch International financial services Pvt Ltd, which is an RBI-registered NBFC.
Some loans are lent with NDN P2P Private Limited. The app is secure and regulated by all laws mandated for NBFC by RBI, making it 100% secure for users. As a trusted and genuine cash loan app in India, it provides a safe and reliable way for users to manage their finances.
Cashe: CASHe is a personal loan app designed for salaried professionals in India. The app provides instant personal loans ranging from Rs 1,000 to Rs 4,00,000 with the money transferred to the bank account instantly.
CASHe is committed to promoting best practices in digital lending and adheres to RBI's Fair Practice Code, ensuring a smart, intuitive, and hassle-free borrowing experience for users.
FlexSalary: FlexSalary is a loan offering platform for salaried individuals in India, providing an instant personal line of credit up to ₹2 lakh. The APR ranges between 19% and 55%, and the loan tenure is 10 to 36 months.
READ: TakaMall Loan Customer Care Number, Contact Number, Phone Number, Office Address
A one-time processing fee of ₹1000 is charged at the first withdrawal, and flexible monthly instalments are available. As an example, a loan of ₹50,000 with a 29% annual interest rate for a 36-month tenure would have a maximum APR of 31.16%, with a minimum payable amount of ₹2054 per month and a total repayment of ₹74,872 at the end of the tenure.
Stashfin: Stashfin is an online credit line and personal loan app that provides users with quick and easy access to loans of up to ₹5,00,000 with flexible repayment plans.
The app is powered by Akara Capital Advisors, an RBI-registered NBFC, and offers low-interest rates. The application process is fast and easy, making Stashfin a convenient option for those in need of instant funds.
READ: Loans AI Customer Care Number, Phone Number, Contact Number, Email, Office Address
Conclusion of Loan Resource Apps
So, these are some of the best loan resource apps through which you can take loans for all your needs. But, before that make sure that you have a sufficient Cibil Score. They check your Cibil Score by using your PAN card to check if you are eligible or not.
Please Note: There is an app called Loan Resource app on Google Play Store. But, due to some reason, it was blocked by the Play Store team. In this post, we are considering the "resource" word as all the available loan apps in Play Store that are trusted and you can easily take loans.
If you have any queries or questions then do not forget to contact us through this contact form. We will definitely try to help you out.
More Related Articles: