[ad_1]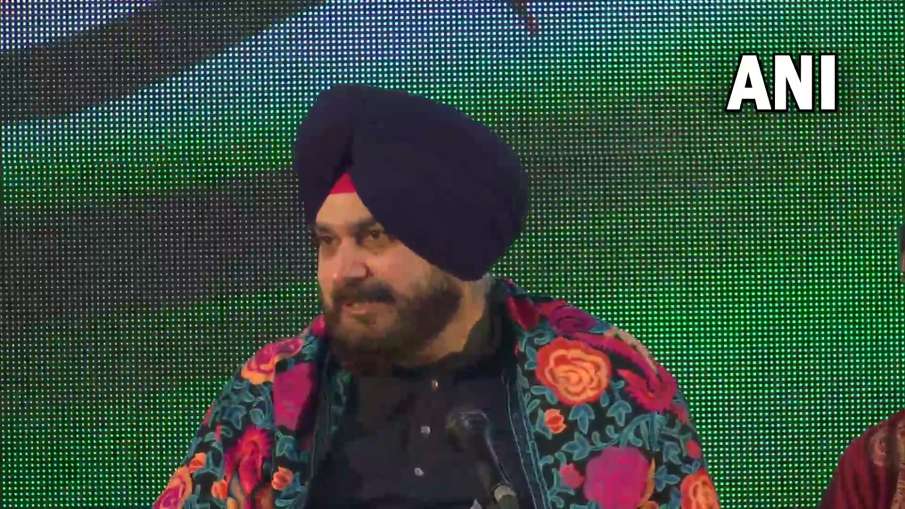 Highlights
Sidhu wrote a letter to the Election Commission
Big thing said about Kejriwal
Sidhu called this 'publicity campaign' of Kejriwal fake
Amritsar: Ahead of the Punjab elections, there has been a fierce ruckus between the Aam Aadmi Party (AAP) and the Congress. Congress is attacker on AAP and Arvind Kejriwal. In a press conference on Monday, Punjab Congress state president Navjot Singh Sidhu targeted Kejriwal.
Navjot Singh Sidhu has raised serious questions about the campaign run by AAP 'Janata Chungi Apna CM'. Sidhu has also written a letter to the Election Commission in this regard. Sidhu said in the press conference, 'Arvind Kejriwal had launched a number for the CM face of the party. He said that 21 lakh messages came. No more than 5000 calls or messages can be received on a private number in 24 hours. It was a conspiracy to implicate people. Sidhu has called CM Kejriwal a 'fraudulent'.
Punjab Congress President Navjot Singh Sidhu has written a letter to the Election Commission (ECI) saying, "In connection with the election of your CM face through telephone call by the Aam Aadmi Party (AAP) as the Janata Chosen Apna CM". Fake propaganda is being run." Sidhu has demanded the Election Commission to register a criminal case against Arvind Kejriwal.
Congress Punjab President Navjot Singh Sidhu said in a letter to the Election Commission, "The Election Commission is requested to register criminal cases against AAP through its National President Arvind Kejriwal under relevant provisions of IPC."
Input- ANI
,

[ad_2]

Source
(This is an auto-generated article from syndicated news feed. TEAM BEPINKU.COM may not have modified or edited the article).