[ad_1]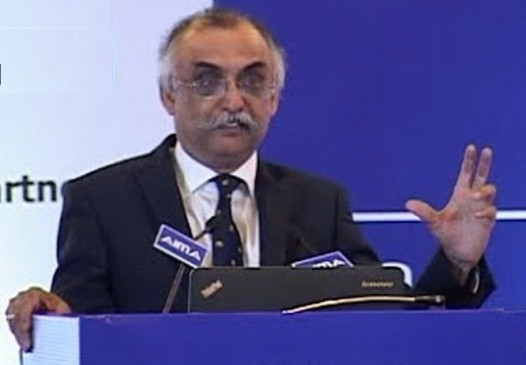 Digital Desk, New Delhi. Former chairman of the Pakistan Federal Board of Revenue (FBR) Shabbar Zaidi has made a big statement saying that Pakistan has become insolvent. As reported by Geo News, former FBR chief Zaidi has expressed confidence that Pakistan has gone bankrupt, while the government claims that the country is doing very well, achieving great success and changing. He has rejected all such claims being made by the government.
The report said that using the accounting term Going Concern as a reference point for viewers, Zaidi said he believed the country was bankrupt at the moment. Zaidi said it is still better to accept that a country's economy has gone bankrupt than to find solutions. He said that instead of deceiving the people by claiming that the country is doing well, it is better to treat the country as bankrupt by finding a solution.
However, after his controversial statement, Zaidi tweeted to clarify that his words were not taken out of context and were misrepresented. Agreeing that he had said there were issues of bankruptcy and concern, Zaidi said that we should also look at solutions. Zaidi had served as the FBR chairman in the government of Pakistan Prime Minister Imran Khan from May 10, 2019 to April 8, 2020. He made this controversial statement while sharing his views in a recent speech at Hamdard University. However, now Zaidi has clarified about the video related to that statement on Twitter. He said that only the three-minute clip of his speech is being talked about, but he has also talked about further solution, but no one has paid attention to it.
(IANS)
,

[ad_2]

Source
(This is an auto-generated article from syndicated news feed. TEAM BEPINKU.COM may not have modified or edited the article).