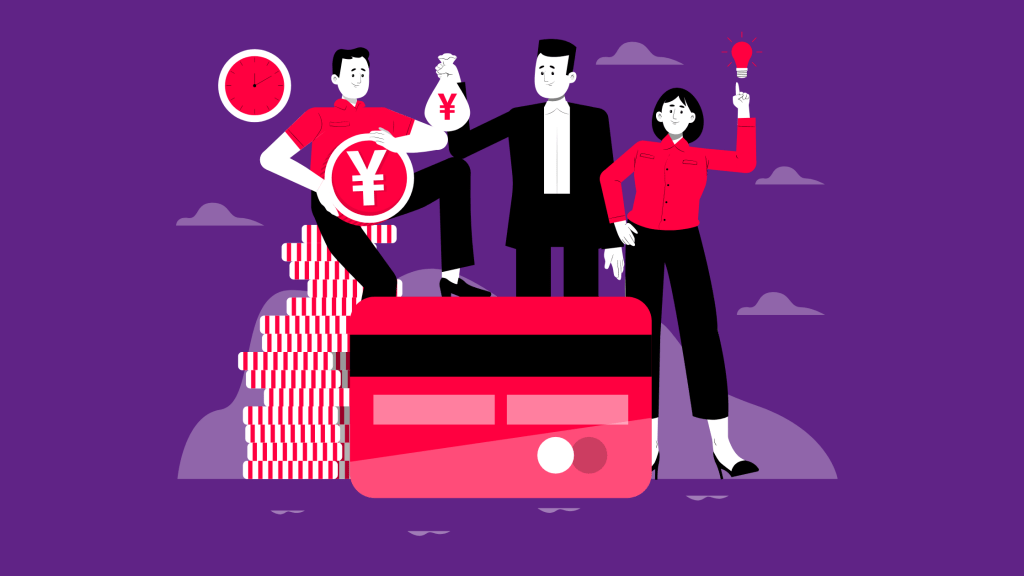 We have shortlisted 10 best instant loan apps which will help you get personal and other loans as fast as possible.
1. Cashbean
2. mPokket
3. MoneyTap
4. Branch
5. KreditBee
6. Navi
7. RapidRupee
8. PaySense
9. KrazyBee
10. Mudrakwik
Top 10 Solid Instant Loan Apps in India | 2021 Update Full Video from YouTube:
Cashbean
Features:
1. No credit history required
2. Paperless and digital process on your mobile
3. Get 24*7 access to loan anytime, anywhere
4. Efficient Application Review
5. Disburse to your connected account once approved
6. Available Pan India
7. As the credit score grows, the sanctioned amount gradually increases
8. Variety of convenient repayment options
Eligibility:
1. Indian Resident
2. 18-56 years old
3. Source of a monthly income
mPokket:
Instant Personal Loan upto Rs.20,000.
Cash Transfer to Bank/Paytm Account, cash loan in 2 minutes
Flexible Repayment options, Repay in 3 months
Rewarded for timely repayments.
Eligibility Criteria
• Students – Yes, mPokket provides loans for College Students.
• Salaried Professionals – mPokket provides you with a loan at a take home salary of ₹9,000 and above.
MoneyTap
Features:
100% paperless process, no bank visits
You can use any amount from your available credit line
Make UPI transactions directly from your Credit Line
Eligibility criteria
Instant Loan for salaried employees – Minimum salary = ₹30,000 per month.
Branch
Features:
No late charges or rollover fees on loans
No paperwork, collateral or office visits needed
Free Credit Score checks
Easy access 24/7
Quick and easy sign up
Use your money the way you want to — for home or business
Lower fees, and flexible payment terms as you repay
Eligibility criteria
It is for salaried individuals.
KreditBee
Features:
1. 100% Online process
2. Fast approval
3. Immediate bank transfer
Eligibility
1. Indian resident
2. Above the age of 21 years
3. Should have monthly source of income
How to get started?
1. Install KreditBee App
2. Create your account
3. Fill your basic details to check first level eligibility
4. Upload KYC documents – ID, Address Proof & PAN card
5. Avail Loan as bank transfer or E-voucher as per your request
NAVI
Features:
Home loan and personal loan
You can get home loan upto Rs. 1.5 crore and personal loan upto 5 lacs.
Eligibility
1. Indian citizen
2. Age above 18 years required.
3. Select cities
RapidRupee
• Personal loans for salaried professionals
• Small personal loans
• Cash loan
• Loans for self-employed
Eligibility Criteria
To get an instant loan from RapidRupee, you need to be:
o An Indian Citizen
o Aged 22-59
o Salaried/self-employed with a minimum income of 10K per month
PaySense
Features:
• Affordable interest rates
• Convenient and affordable EMIs
• 2-minute loan application process
• Paperless documentation
• Loans available for those with low credit scores as well
• Automated updates and EMI deduction
Eligibility
• A resident of India
• Between 21 to 60 years
• A salaried employee with a min monthly salary of ₹18,000*
• Based in any one of the 50+ cities we serve across pan-India
KrazyBee
Features:
a. Hassle-free financing with doorstep delivery of products
b. Buy now, pay later in easy EMIs
c. Partnerships with leading brands
Eligibility
1. You must be between 18 – 25 years of age
2. You must be a resident of India and holding valid ID and Address Proofs.
3. You must have a valid PAN
Mudrakwik
Features:
1. No credit history required.
2. Paperless and digital process on your mobile.
3. Get 24×7 access to loan anytime and anywhere.
4. Complete automated process using MI/ML
5. Disbursal in less than 5 minutes.
6. Available pan India.
7. No minimum salary criteria.
Eligibility
1. Indian Resident.
2. 18-45 years old.
3. Regular monthly income.
4.Only salaried can apply.
So, that's all.