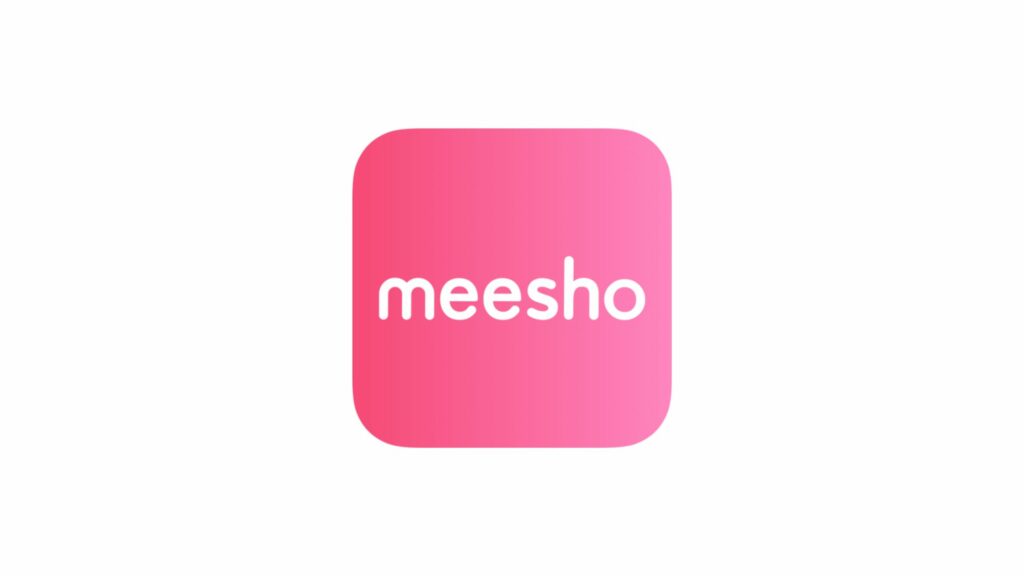 If you are not getting orders on meesho then these tricks will surely help you and also these tips can help you get 100+ orders a day on meesho. Nowadays, Meesho is one of the best and cheapest ways to buy products online. As you all know that understanding Meesho's business growth strategy is most important for the sellers. However, some of the most popular categories in Meesho are Women's Fashion, Kitchen Products, Home and Decoration etc.
So, you should choose the right category first to boost your sales in Meesho. In this post, we will deeply discuss about the right Meesho marketing strategy.
Tricks to Increase Sales in Meesho (Meesho Growth Strategy)
Increasing sales in e-commerce is a bit tricky but we will easily show you how can you increase sales on the Meesho platform. All you have to do is just sit back and relax, disclosing all the secrets one by one.
READ: Meesho Delivery Contact Number | Customer Care Number | Support Number | Email ID | Office Address
Increase Sales in Meesho: Meesho Marketing Strategy
So, we are going to discuss the below-mentioned tips and tricks to increase your sales in the Meesho app.
How to Get 100 Orders a Day on Meesho?
List trending products on Meesho: You have to observe and react based on the right observation. Meesho always suggests the trending products on your supplier panel on the "Product Recommendation" tab. Look at the screenshot below –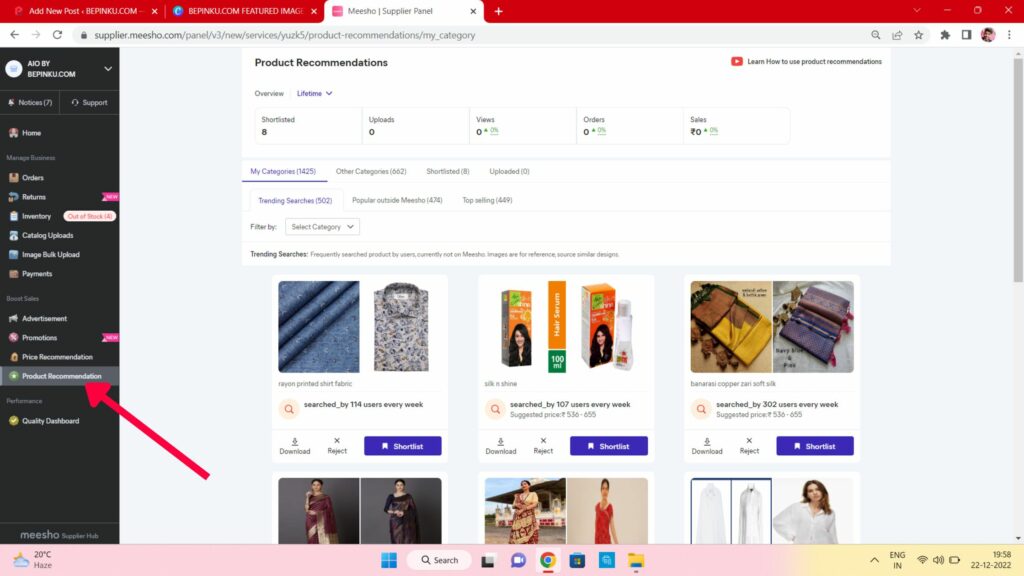 Add trending keywords in the product descriptions: Open the Meesho app or website and search on the search bar enter your niche keyword like "saree" and it will show you some of the popular keywords based on your parent keyword.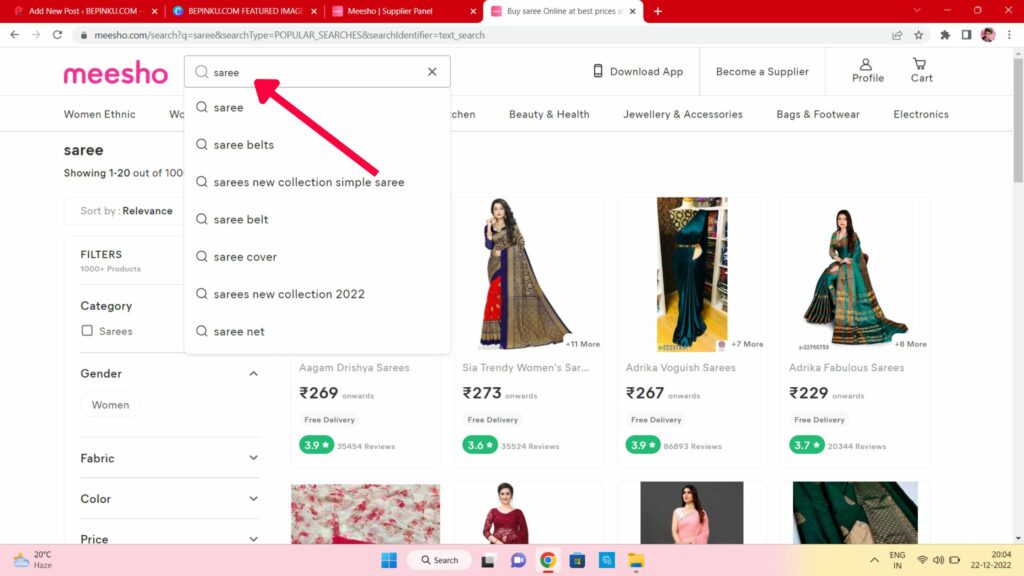 Now edit your catalogue to put that keyword in the product description of your current catalogue listings. Look at the example below.
READ: How to earn money from Meesho? Here's the simplest way to do that!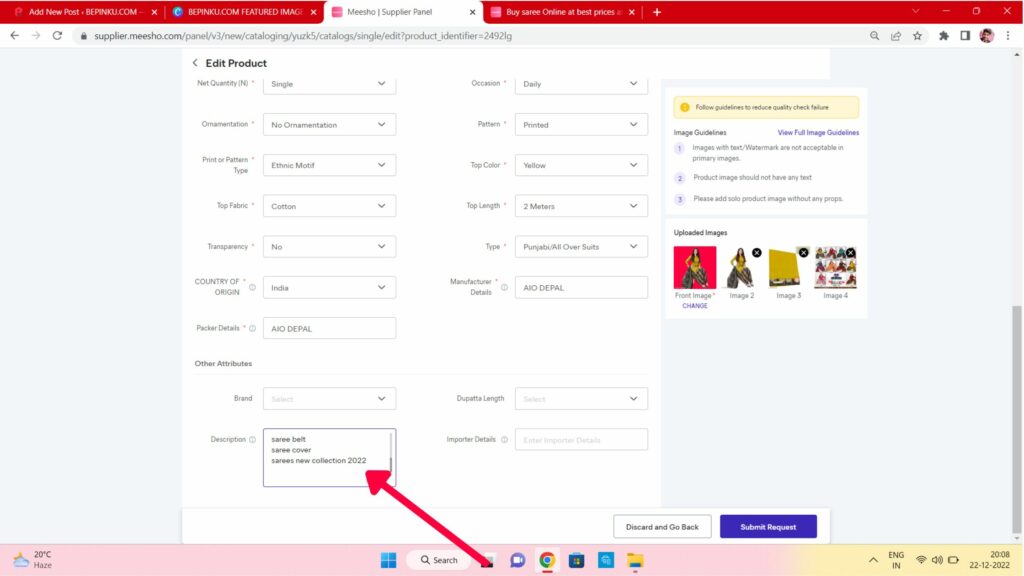 Accept the Meesho suggested price with a little trick in the price recommendation tab: Visit the "Price Recommendation" section and edit the price. You do not need to select the suggested price but reduce some rupees like 1 or 2 rupees and then accept. That's the trick. The price will be accepted and changed.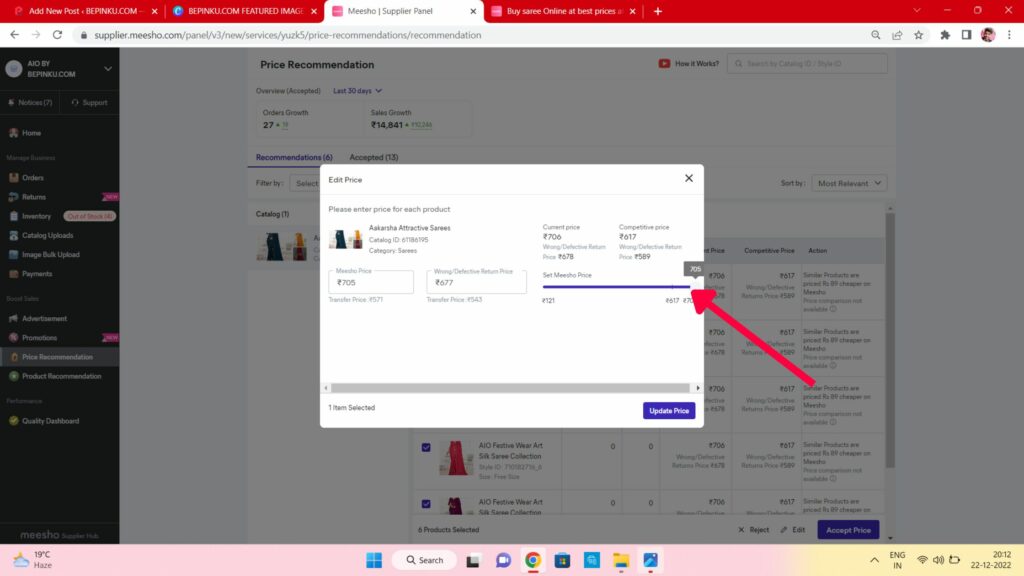 High-quality product photos: There is no doubt that product images play a huge role in increasing sales. You have to upload crystal-clear high-quality images. Because your customers can not touch or feel your product, they are just watching the product image. That is why it is most important to upload excellent images.
READ: Meesho Head Office Contact Number, Phone Number, Email, Office Address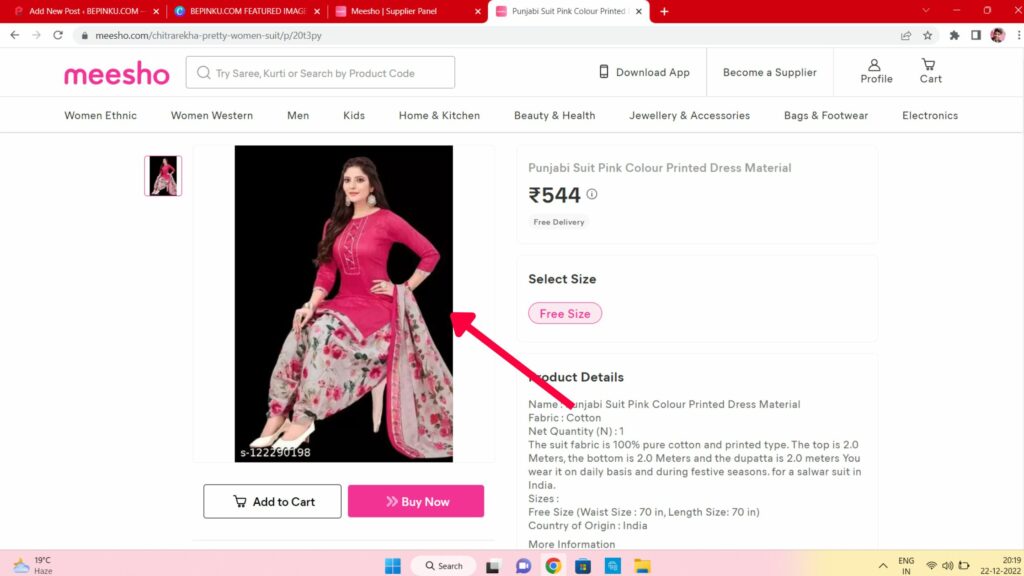 List more catalogues frequently: You have to list your new catalogues frequently to increase impressions. increasing impressions leads to more sales.
Try and test different product categories: Do not stick to one category initially. Try different categories and add more products to your best-selling categories and now it is time to stick to that product category.
Run ads occasionally: During Meesho sales, you may run ads to get more orders. A quick tip: run ads for more than 2 days to get maximum sales and better return on investment (ROI).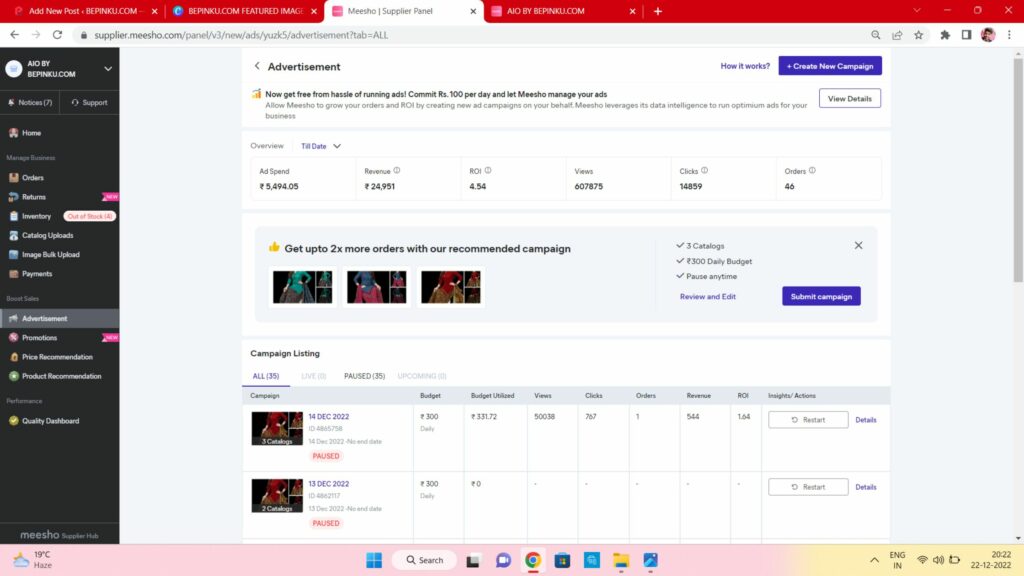 Conclusion
These are the tips to increase orders on Meesho. Now all you need to do is simply follow them all and increase your sales rapidly. If you find this article helpful then do not forget to share it with your supplier friends. They may need this. By the way, sharing is caring!
More Articles: