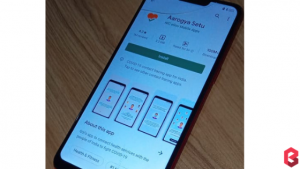 "Aarogya Setu" app is necessary for travelling by train or flight during the Covid-19 situation. But who made the app "Aarogya Setu"? The Central Information Commission (CIC) is not satisfied with the central government's response to this question. This time they sent a notice to the centre to get the right information.
The app was created by the National Informatics Center (NIC) and the Union Ministry of Information Technology, according to Aarogya Setu's website. But in acknowledgement to an RTI, NIC said it had no information about who built the app.
The CIC also queried why the RTI was answered in such an unclear manner. However, show cause notice has also been publicized to the National e-Governance Department.
The 'Aarogya Setu' app delivers numerous information about corona infections. You can also find out if there are any Corona sufferers in the area through the same app. The app is also very lightweight and fast.
(With some inputs from anandabazar.com)
More Articles: