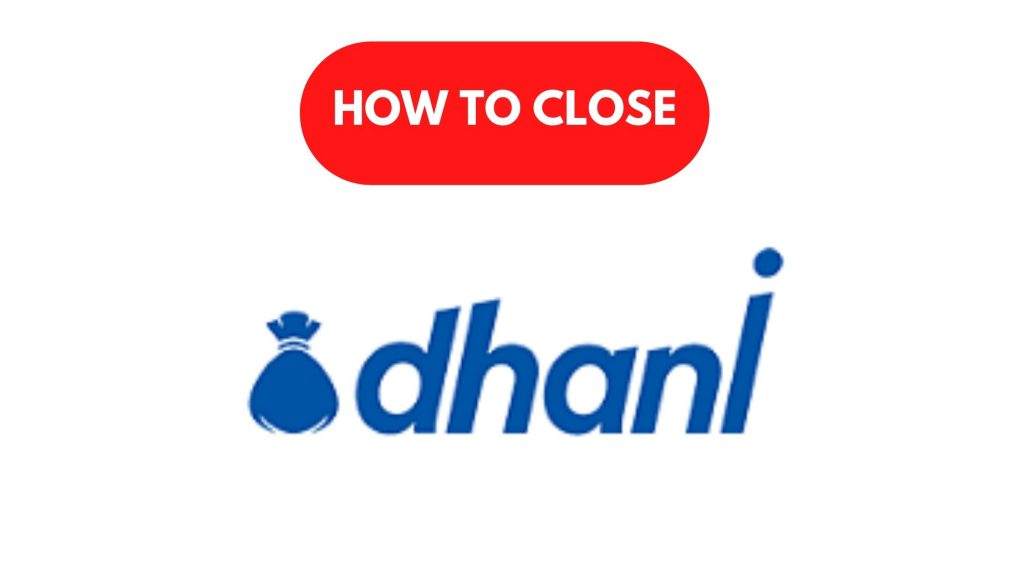 How to Close Dhani Loan?: Do you have a loan account on Dhani app and want to close this this loan account because you no longer need this? If yes, then in this article we are going to show you exactly how you can close your Dhani loan account simply and quickly. For your kind information we have also listed Dhani customer care number for the official from Dhani (Formerly known as Indiabulls Dhani).
How to Close Dhani Loan? Follow These Easy Steps Below:
If you face any issues when you are proceeding the below steps  then you can surely contact us through this contact form we will definite help you by replying to your email address.
How to Close/Foreclose Dhani Loan?
If you want to close or foreclose your Dhani loan account then thoroughly follow the below steps quickly.
How to close Dhani loan: 
First things first, you have call the Dhani customer support number, which is currently 0124-6165722 and IVR will ask you to enter the registered mobile number. You have to enter it. Then follow the steps IVR are exactly asking according to your choice.
When the customer support executive recieve the call, raise your service request for "closing your Dhani loan".
You can also do the same by contacting their customer support email which is currently –

[email protected]

There is no in-app options are currently available. So, you can only request them by calling their customer support contacts.
They will ask you not to close the loan but you can ignore their talks and raise a service request to close/preclose your loan.
You can also get NOC (No-Objection Certificate) and interest certificate in your mail after successful closer/precloser of your Dhani loan.
Dhani Loan Customer Care Number and More Contact Details
Customer Support Number for loan purposes: 0124-6165722 (This is not a toll-free number)
Email Address:

[email protected]

Office Address:
Corporate Offices –
One International Centre (Formerly IFC), Senapati Bapat Marg, Elphinstone Road, Mumbai – 400 013. (One of the top corporate offices).
Concepts International India LLP
Plot No. 422 B, Udyog Vihar,
Phase -4, Gurugram – 122 016.
Indiabulls House, 448-451,
Udyog Vihar, Phase V,
Gurugram – 122 016.
Registered Offices – 
M-62 & 63,
First Floor Connaught Place,
New Delhi – 110001.
More Articles: