[ad_1]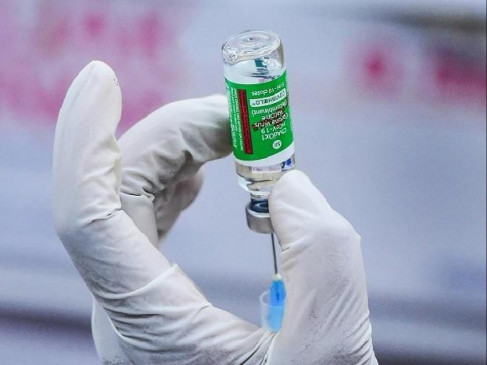 Digital Desk, New Delhi. Countries around the world are worried about the new variant of Corona, Omicron. In such a situation, a question arises in everyone's mind that, after all, how much protection can the vaccine give? The Lancet did a study to know the effectiveness of the vaccine in preventing corona and found that the safety of the vaccine taken to avoid corona decreases after three months. Researchers from the Lancet analyzed data from 42 million people in Brazil and 2 million in Scotland.
According to the study, the protection given by both doses of the Oxford-AstraZeneca vaccine wears off after three months. Let us tell you that, in India too, most people have been given AstraZeneca's Kovishield vaccine. With its protection decreasing after three months, it has been said that a booster is needed to maintain protection against serious disease.
These things were claimed in the study
Researchers from Lancet did a research on 42 million people of Brazil and 2 million people of Scotland.
In which it was found that, in Scotland, there has been a five-fold increase in the number of people who were hospitalized or died of corona after five months of taking the dose, compared to two weeks after taking the second dose.
Researchers saw the vaccine's effectiveness decline after about three months.
According to the research, the risk of death doubled after three months of hospitalization compared to two weeks after the second dose.
Researchers from Scotland and Brazil reported that after four months of taking the second dose of the vaccine, its effect decreases further.
According to Professor Aziz Sheikh of the University of Edinburgh, UK, 'Vaccine is very important in fighting the epidemic. Their lack of effectiveness is a matter of concern.
A booster program should be designed to identify when the Oxford AstraZeneca vaccine's effectiveness first declines. in order to ensure the safety.
According to the researchers, the reduced effectiveness of the vaccine is likely to have an effect on the new variant as well.
Experts have warned that the data of the Lancet study should be considered with caution because there is no comparison between those who have been vaccinated and those who have not. So far most of the elderly have been vaccinated
Professor Srinivas Vittal Katikireddy said- 'Data analysis from both Scotland and Brazil shows that the effectiveness of the Oxford AstraZeneca vaccine in protection against Kovid-19 has decreased significantly. Our job is to shine a light on the booster, even if you have received both doses of the AstraZeneca vaccine.
,

[ad_2]

Source
(This is an auto-generated article from syndicated news feed. TEAM BEPINKU.COM may not have modified or edited the article).