[ad_1]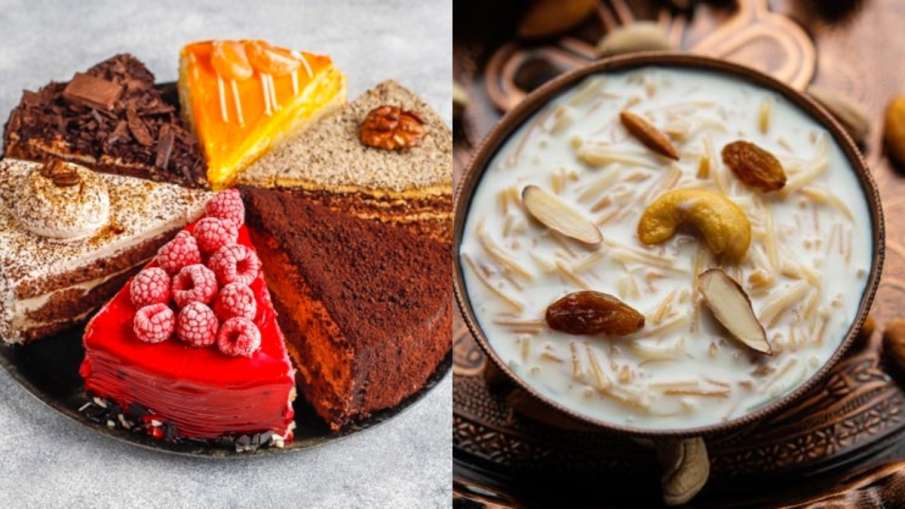 Every year Republic Day is celebrated with great pomp across the country. Republic Day is celebrated as a national festival. People also have holidays on this day. In such a situation, if you can make some delicious dishes for children and family at home. This time we will tell you about some such special dishes which you can easily make at home. Your family members will be happy to see it and eat it too. Let's know.
First of all, we will tell you the recipe of making vermicelli kheer. It is imperative to be sweet at home when there is a festival occasion. In such a situation, this time you make delicious kheer at home. It is as easy to make as it tastes amazing. Let's know the easy recipe of making vermicelli kheer.
Ingredients for making Sewai Kheer
Milk – 1 liter
Vermicelli – 1/4 cup
Sugar – 1/2 cup
Finely chopped – 10-12 almonds
Raisins – 2 tbsp
Cashew – 10-12
cardamom powder
Ghee
how to make vermicelli kheer
Firstly, put some ghee in a pan and heat it. When the ghee becomes hot, add finely chopped almonds, raisins and cashews to it. After that roast it well. When it turns light brown, take it out and keep it. Now put vermicelli in the same pan and fry it even more. During this, keep the flame of the gas low and keep stirring continuously with a spoon. Now take out the vermicelli. Now boil milk in a pan. When the milk boils well, add vermicelli to it and cook it well. Cook while stirring it for about 4 to 5 minutes. Cook it till the vermicelli is cooked well and the milk becomes thick. After this, add sugar on top and cook for 2 minutes while stirring continuously. Now add roasted dry fruits. Then mix it well. After this, add a pinch of cardamom powder on top and cook it in medium flame for some time. Now your vermicelli kheer is completely ready. If you want, you can garnish it with fine pieces of dry fruits.
You can also make Tasty Bread Pastry at home this Republic Day. Let's know the easy recipe of making bread pastry.
Ingredients for Bread Pastry
White bread slices – 4
Whipped cream – 1/3 cup
Sugar – 2 tbsp
colored sugar balls – 2 tbsp
Chocolate Chips – 25-30
Cherries – 1-2
Water – 1/4 cup
bread pastry recipe
To make the pastry, first put the whipped cream in a cold bowl and beat it with a spoon for 3 minutes. After this, mix sugar and water well in a bowl. Now cut the sides and middle of the bread to make pastry. After this, place the piece of bread in the tray and spread it by pouring 1 sugar and water on it. After that spread a thick layer of cream and place another piece of brake. Spread sugar syrup on the right side and then cream on top of it. Do 5 layers in the same way and cover the last layer completely with cream. You can garnish it with chocolate chips, cream, wafers or whatever you like.
,

[ad_2]

Source
(This is an auto-generated article from syndicated news feed. TEAM BEPINKU.COM may not have modified or edited the article).